The percentage of pupils cycling to school each year continues to increase according to new research released by Sustrans Scotland. 3.8% of pupils said they cycled to school in 2018, up from 2.8% in 2010.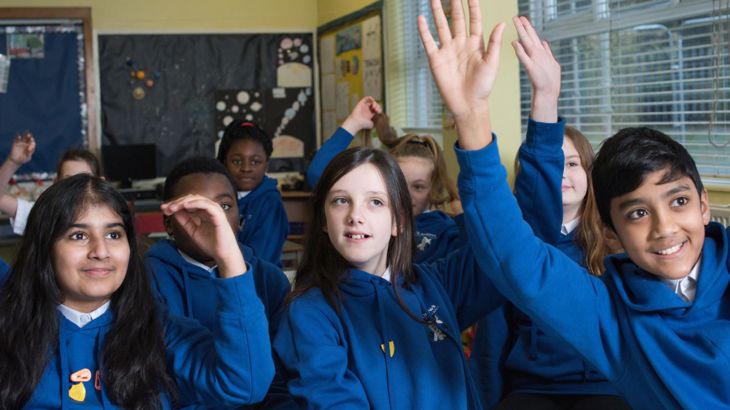 A total of 3.8% of school pupils said they cycled to school in 2018, up from 2.8% in 2010
'Park and Stride', where pupils are driven part way to school then complete the rest of the journey on foot, is also at its highest recorded level at 9.8% (compared to 7.4% in 2010).
The findings form part of the annual 2018 Hands Up Scotland Survey, an official statistic in Scotland. Funded by Transport Scotland, the survey was carried out by Sustrans Scotland in partnership with all 32 Scottish local authorities.
Active travel remains the most frequently reported mode of travel to school in Scotland. Of the 48.7% of pupils who reported travelling actively to school 42.5% walked, 3.8% cycled and 2.4% scootered or skated.
Sustrans noted a drop in the percentage of pupils travelling by sustainable public transport (bus) to 16.2%, the lowest levels since the Hands Up Scotland Survey began. There was also a slight increase in the percentage of pupils who travelled by private motorised vehicle (car or taxi) up to 24.8%.
There is a marked difference in active travel between independent and state schools. 46.9% of pupils from independent schools are driven to school compared to 22.9% in state schools.
Commenting on the findings Sustrans Scotland's National Director John Lauder said:
"We want to thank all the schools who took part in 2018's Hands Up Scotland Survey.
"The report is an incredibly useful indicator of trends in how children travel to school. Helping schools, local authorities and partners identify what needs to be improved to help more children travel actively every day.
"It's encouraging to see that cycling and park and stride numbers continue to increase. Research has shown that increased physical activity can help children lead happier, healthier lives, while contributing to lowering pollution around their school gates."
"We need to continue to monitor the reduction in bus use, and seek to identify ways that active travel can be a viable alternative, rather than the private car."