Transport for London (TfL) has announced that it has scrapped plans for a new walking and cycle Thames crossing from Canary Wharf to Rotherhithe in London. This came a day after plans to build the Silvertown tunnel, a four-lane motorway in east London, were revealed.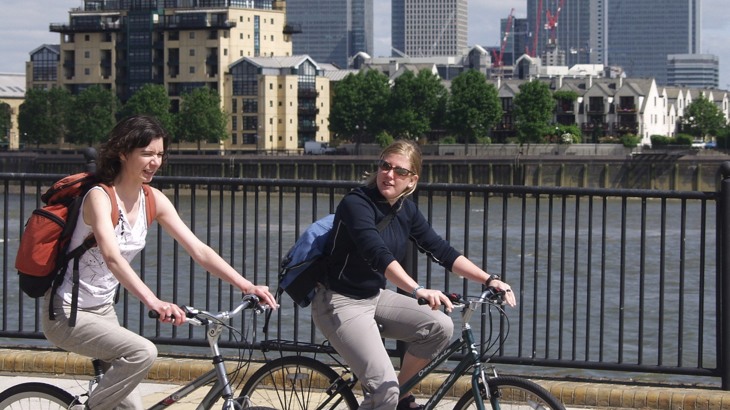 Sustrans back in 2008 proposed a walking and cycle bridge over the Thames to connect south-east London to the Docklands peninsular to make walking and cycling possible for thousands of commuters and residents. Our subsequent feasibility study showed the bridge would lead to a crucial new walking and cycling crossing and provide a vital link across the east side of the river.
Commenting on the announcement, Matt Winfield, London Director at Sustrans, said:
"We are hugely disappointed that the Rotherhithe to Canary Wharf bridge has been cancelled. With so much development planned for east London, it is essential that new walking and cycle crossings over the Thames are built so that it is easier for people to reach jobs and services using sustainable, clean modes of transportation.
Cycling and walking are a vital part of the transport mix but not if we force people to share tunnels with motor traffic. London needs significant change to address the problems of air quality, fairness, congestion and health - the cancellation of this bridge takes exactly the opposite approach."