The Queen has today announced the new UK Government's priorities for its coming term, including a National Infrastructure Strategy worth £100 billion, which will be published with the Budget in 2020.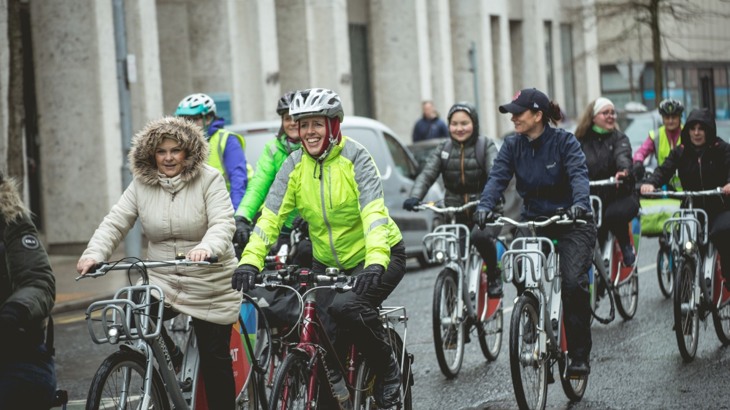 One of the aims of the strategy is to set out the Government's ambitions for transport and address the critical challenge posed by climate change. It will also act as a response to the National Infrastructure Commission's 2018 National Infrastructure Assessment in which a 'less car-focused approach' to transport was cited along with the need for 'better, safer provision for cycling and walking'.
Responding to the announcement Rachel White, Head of Public Affairs at Sustrans, said:
"If the Government is serious about the need to meet the UK's carbon targets and be a world leader in decarbonisation, then it must invest substantially more in walking and cycling infrastructure as part of its National Infrastructure Strategy.
"Billions are needed to increase safe provision for walking and cycling whilst creating town and city centres that are welcoming, sociable and prioritise people over the car so that everyone can reach the services they need by foot or by cycle.
"Electric vehicles have a role to play in the future but their manufacture is still carbon-intensive and their supply chains unsustainable.
"Equally, moving people from one metal box to another will not solve our physical inactivity crisis.
"If we want to improve our health, the environment and the economy, we must see a greater investment in cycling and walking and the National Infrastructure Strategy is the perfect opportunity to do this."