We're excited that the Sustrans-hosted Kent Community Rail Partnership has been nominated for three Association of Community Rail Partnerships Awards.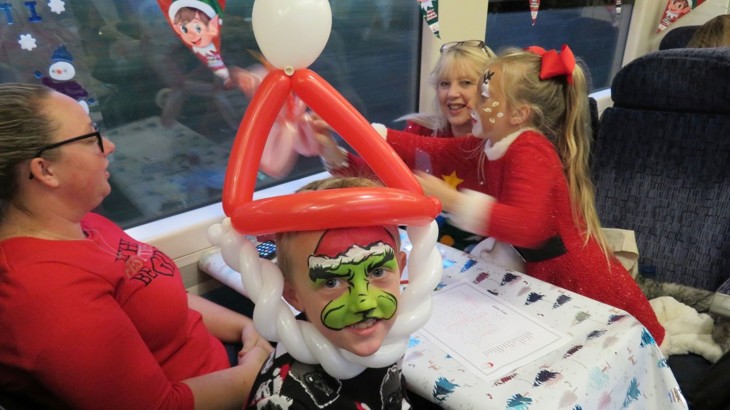 The awards recognise and reward the hard work carried out by community rail volunteers, partnerships, station friends, and community groups in bringing local people together, running community engagement and rail accessibility initiatives, and helping communities get the most from their local railway lines and stations.
We've been shortlisted in three categories:
Involving Diverse Groups – Five Acre Wood Project
Five Acre Wood is a Special School based in Maidstone. However, the majority of the sixth form students are based at a satellite site in Snodland. The students have a wide range of additional educational needs within the profound and multiple learning difficulties, severe learning difficulties, complex needs, challenging behaviour, sensory impairments and autistic spectrum. 
The aim of our project was to provide students with severe learning difficulties the opportunity to have a voice in the community, to promote social inclusion, cohesion, skills, mobility and to improve their health and wellbeing.
Our officers have been engaged with the school in a range of activities since October 2018. They began with travel training and building confidence on how to travel by train. This has led to a longer-term project of station improvements at Snodland station. Students have planned, designed and implemented improvements to an area of wasteland in front of the station. They have built planters, chosen shrubs and designed a mosaic. Five Acre Wood is now in the process of adopting the station.
Best Community Engagement Project – Sea Folk Sing on the Train
Sea Folk Sing was a collaborative project by Ideas Test and SparkedEcho working with a community choir for those aged over 55 plus. The choir was formed to explore Kent's maritime and folklore history through singing and aimed to help combat isolation and promote wellbeing. The project ran for two years and culminated in a celebration of the Centenary Anniversary of the end of the First World War.  
Our officers worked with the project to facilitate events at stations along the Medway Valley and Swale Rail line, as well as on the train. The choir performed a range of songs during Armistice weekend on Saturday 10 November and Sunday 11 November 2018. 
The Santa Train
We submitted a photo of children on our Santa Train, a yearly event to encourage train travel and provide a fun and engaging day out.
Over 60 people joined the event, where they visited Santa, enjoyed craft activities and face painting and were entertained by our fabulous balloon artist, all while travelling the two-hour round trip from Maidstone West via Tonbridge and Strood. We submitted this photo to give a flavour of our exciting, eventful and fun year working for Community Rail.
Voting is open now for the photo competition, so make sure you vote for your favourite by Wednesday 4 September.
The overall winners of each category will be announced at a presentation on Thursday 3 October 2019.