Quaint market towns and rolling countryside make cycling and walking in the Cotswolds a real delight. The National Cycle Network takes you to some of the highlights including the River Frome and Stratford-upon-Avon.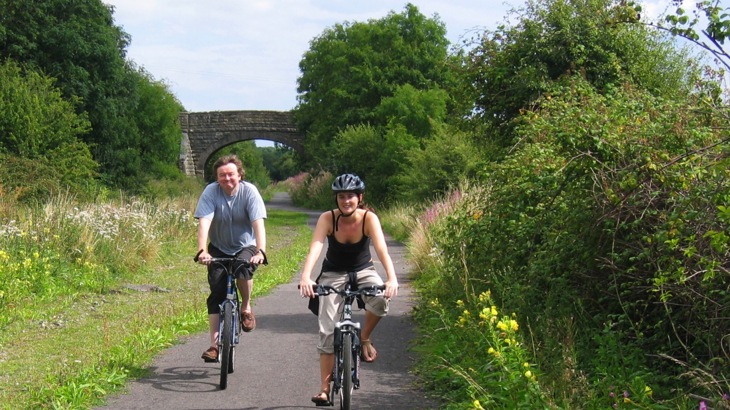 Cyclists on the Collier's Way
Distance: 5 miles / 8.1 kilometres
Beginning in Stonehouse in the Stroud Valley, this delightful 6.5-mile traffic-free route follows the line of the old Midland Railway and provides wonderful views of the Cotswolds to the east. It's never far from water, periodically joining the River Frome, the disused Stroudwater Canal and the Nailsworth Stream. Watch out for water mills and other interesting buildings along the way. The route also takes you through an orchard.
Distance: 18.5 miles / 30 kilometres
National Routes 24 runs through the most southerly part of the Cotswold AONB from the Dundas Aqueduct, just outside Bath to Frome. You pass Radstock, set in some of the most beautiful Somerset countryside, and where the fascinating history of mining and life in the North Somerset Coalfields can be discovered.
Distance: 5.3 miles / 8.5 kilometres
The historic market town of Stratford is on the edge of the Cotswolds and is one of the most-visited places in England. The Stratford Greenway links the attractive town of Stratford-upon-Avon with the village of Long Marston.