Whether you're a local resident or just visiting, touring Birmingham and its surrounds by foot or bike is a great way to discover this part of the UK. We've chosen some great routes for you using the National Cycle Network that travel from the city centre, and a few others that are just a short train ride away.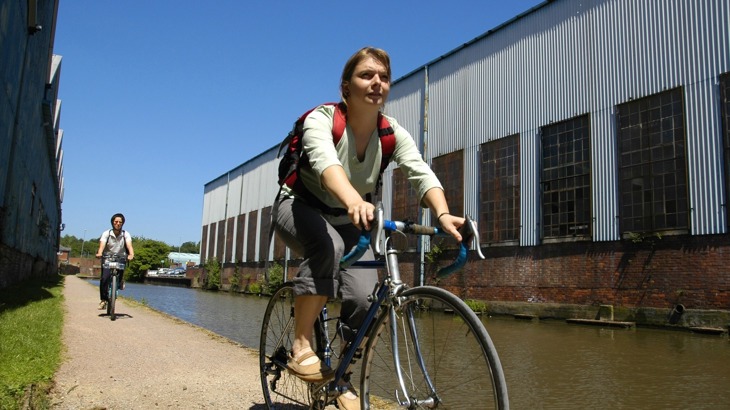 Birmingham's network of canals is great for walking and cycling.
This short eight-mile cycle route from Birmingham City Centre to Gravelly Hill travels along a short stretch of the Tame Valley Canal and runs through the 970-acre Sutton Park.
The park is a vibrant mixture of heathland, woodlands, wetlands, marshes and lakes. The area is rich with plants and wildlife and be sure to look out for the wild Exmoor ponies which can be seen grazing here.
This six-mile route links Birmingham City Centre with Cannon Hill Park and King's Norton Park via the Rea Valley. At Cannon Hill Park you'll find the MAC arts centre and a boating lake, before travelling on to Bourneville.
There is an option of taking a short detour and visiting Cadbury World, where you can learn the history of chocolate making and stock up on some snacks for your journey home.
Travelling through Kings Norton Park you'll come to Kings Norton Local Nature Reserve and the Wychall Reservoir.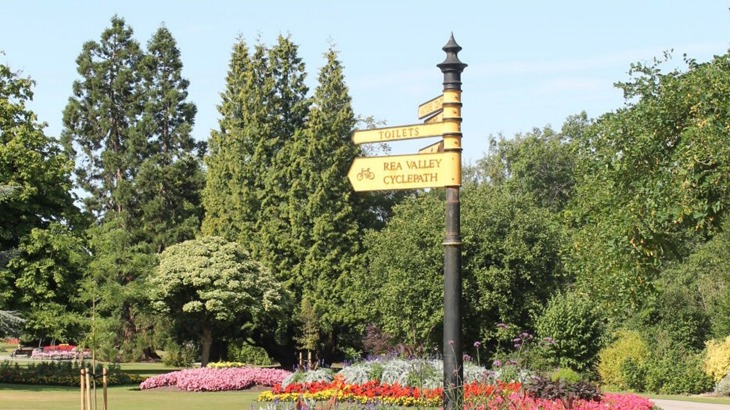 On the Rea Valley route, a stop off at Cadbury World is a must for families.
This 15-mile route takes you from near New Street Station in Birmingham on a canal towpath all the way to Wolverhampton. The route passes the Galton Valley Heritage Centre where you can explore the industrial history of the area. Please note some of the towpath is a bit tricky for a road bike.
This largely off-road walking and cycling route has provided a 5-mile link between Pype Hayes Park and the green oasis of the New Hall Valley. New Hall Valley Country Park is a nature conservation site in Sutton Coldfield. It has several listed buildings including a working 17th-century corn mill, and a moated 14th-century hotel.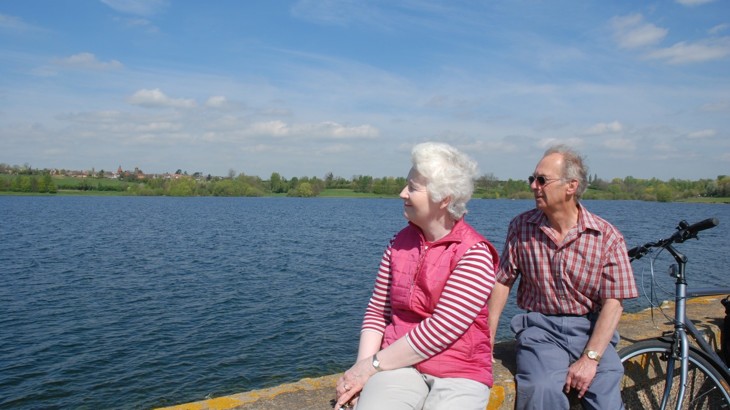 Draycote Water, a reservoir you'll see along the Lias Line.
The Coventry Canal towpath forms a four-mile, hidden green corridor through the city. It's ideal for family journeys or for anyone wanting to escape the city, without really having to leave. It's traffic-free too.
This 23-mile route links Rugby and Leamington Spa, passing pretty villages, wildlife reserves, reservoirs and canals. From the centre of Rugby, the route follows the Great Central Way, and soon passes two Wildlife Trust sites: Ashlawn Cutting and Cock Robin Wood.