With some of the National Cycle Network's most beautiful routes, you are truly spoilt for choice when it comes to walking and cycling options in Yorkshire. Whether you're looking for city escapes, nature reserves or canalside life, there are many great walks and bike rides just waiting to be discovered.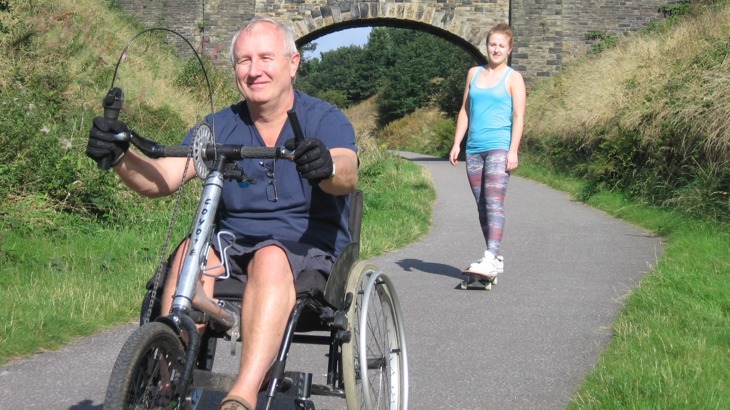 There are plenty of great routes to discover in Yorkshire.
Best for wildlife…
This short 6.5-mile route takes you from Barnsley train station on a traffic-free path to the RSPB Old Moor Reserve, which is teeming with birds and wildlife. It's an award-winning reserve where you can spot kingfishers, lapwings, tree sparrows and at dusk, you can listen out for the shrill calls of little owls. 
Best short ride…
This route is a 7-mile round trip on mainly flat traffic-free paths, enabling you to explore both sides of the Humber Bridge with parks, a nature reserve, picnic spots and spectacular views of the bridge. Not to forget you can cycle over the Bridge itself! The route description starts at Barton-upon-Humber station, but you can equally start the route at Hessle or North Ferriby stations.
Best city escape…
This route, also known as the Nidderdale Greenway, connects Bilton and North Harrogate with Ripley on a fantastic 4-mile converted railway line. There are currently unsigned on-road connections between Ripley and the Way of the Roses cycle route to the North and the stunning Yorkshire Dales to the west.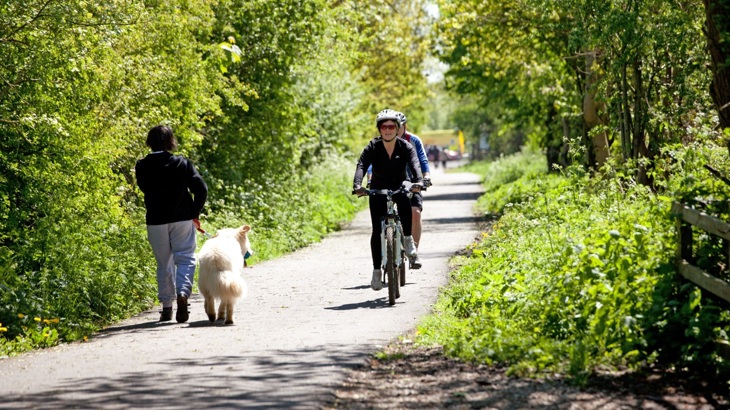 The Nidderdale Greenway takes you over the fantastic Nidd Gorge Viaduct.
Best for countryside…
This beautiful, traffic-free ride takes you from the busy market town of Penistone to the rolling moors of the Peak District at Dunford Bridge. Fully surfaced, and ideal for children, the path follows the route of the old Great Central Railway, winding through glorious countryside, with stunning views across the valley, and a wealth of wildflowers.
Best for shopaholics…
This surprisingly green eight-mile route takes you between two of South Yorkshire's main urban areas, Sheffield and Rotherham, using a traffic-free greenway along the canal and the River Don Valley, passing the shopping mecca of Meadowhall.
Best for canalside life…
This popular and attractive 13-mile ride begins in vibrant Leeds and winds its way out of the city along the traffic-free towpath of the Leeds and Liverpool Canal. The route is full of historic interest and some surprisingly scenic countryside.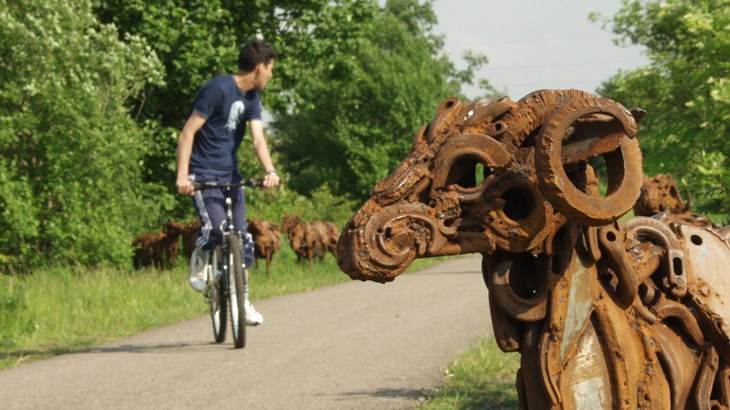 One of the sculptures to be seen along the Spen Valley Greenway.
Best for urban adventure…
This great four-mile route takes you between two of Bradford's best open spaces - City Park and Bowling Park, travelling over the iconic Red Bridge on the way. You can cross Bowling Hall Road to the northeast of Bowling Park and visit Bolling Hall which is now a museum and a great way to explore Bradford's heritage.
Best for artworks…
Connecting Dewsbury and Oakenshaw over seven pleasant miles of a disused railway path, this route boasts an intriguing collection of artworks including Sally Matthew's scrap metal "Swaledale Flock".