Parks often form the hub of the community, especially when it comes to the UK's cities. Green spaces can be scarce, which means that parks are often treasured by locals and visitors alike. The National Cycle Network takes you through some of the best parks in the UK and some of them are well worth a stop off. Here are our favourite rides to parks for you to enjoy.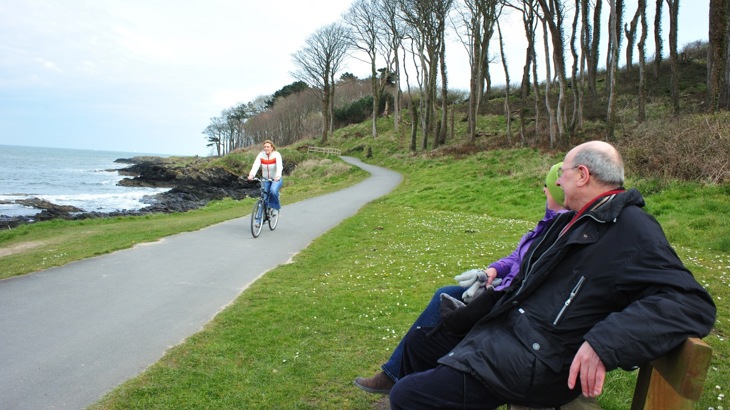 With two excellent beaches, wooded glens, a stunning waterfall and views across Belfast Lough, Crawfordsburn Country Park is the perfect place to relax.
The Cardiff to Castell Coch route takes you through Bute Park, a fantastic green space originally created as the private garden to Cardiff Castle. Its Victorian layout still exists, but it has been extensively planted with trees to form the Bute Park Arboretum. Wildlife and history make it a great way to escape from the hustle and bustle of city life.
Rother Valley Country Park, Sheffield
The long-distance Trans Pennine Trail (Central) takes you through the fantastic Rother Valley Country Park. The lakes are home to hundreds of birds including moorhens, mallards, mute swans and Canada geese and there are plenty of watersports and other activities, such as archery and horse riding, to keep you amused.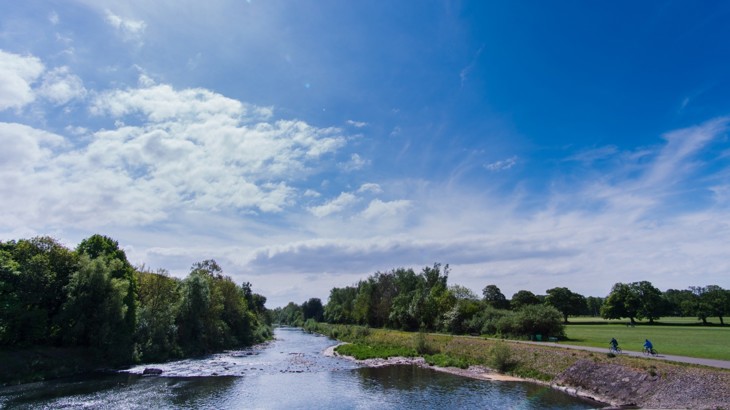 Bute Park is a great escape from the bustle of Cardiff.
Shipley Country Park, Heanor, Derbyshire
The 10-mile Nutbrook Trail takes you through the beautiful 700 acre, Shipley Country Park. The park has earned the Green Flag Award, the national standard for parks and green spaces in England and Wales, every year since 2008. The park is a popular geocaching location and there are two play areas next to the visitor centre, a toddlers play area and an adventure playground for older children.
National Route 334 (known locally as Festival Way) takes you from Bristol city centre to this fantastic country park and mansion with 850 acres of woodland and grassland. Home to great mountain bike trails, a deer park, and golf course, this park has something for everyone.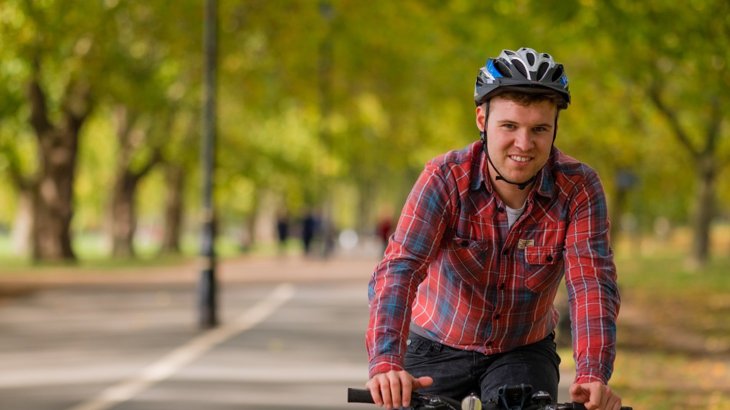 In some urban areas, green spaces can be scarce.
The Rea Valley Route links the city centre with Cannon Hill Park and Kings Norton Park. Cannon Hill is the larger of the two and is home to the Midlands Arts Centre, so after your cycle ride why not pop in for a well-deserved culture fix?
The Forth and Clyde cycle route takes you through this park which is home to beautiful woodlands, walled garden, play park, and mountain bike circuit. Pollok House contains an outstanding collection of Spanish art and The Burrell Collection, named after its donor, the shipping magnate Sir William Burrell, features artwork from all corners of the globe.
National Route 626 runs alongside Alexandra Park, a Victorian town park that was built by the people of Oldham during the cotton famine. The park features a children's play area, a woodland walk and a boating lake alongside a fishing club with a boathouse and cafe. Not content with just being an award-winning place of interest, the park even has its own food-growing hub with a community allotment for green-fingered residents who want to learn more about growing healthy food!