The South West has some beautiful countryside. The routes below cover a variety of distances and destinations, offering opportunities to ride or walk to some wonderful spots around Bristol and Bath.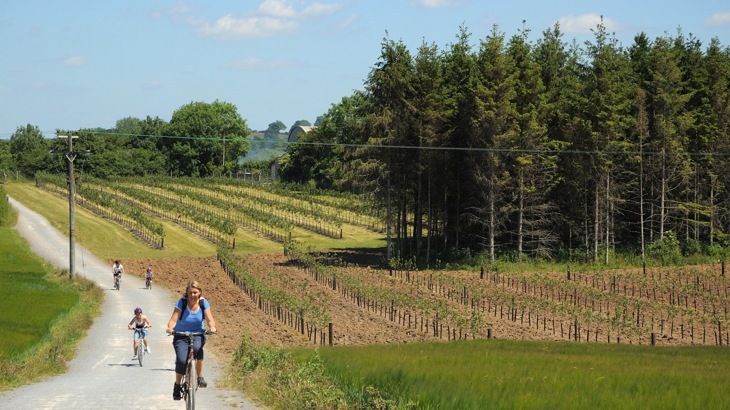 The Strawberry Line takes you to the eye-opening Cheddar Gorge.
This 13-mile route is a Sustrans Art Trail featuring a variety of sculptures (including a drinking giant!) and working steam engines at the old train station at Bitton.
You'll find ideal stopping points for drinks and snacks at Bitton and Warmley Stations, or you could enjoy a pub lunch at Saltford.
The section between Bath and Devizes is 22 miles (of which 21 are totally traffic-free), taking you over two impressive limestone aqueducts, Dundas and Avoncliff, both now fully restored to their former glory. Please be aware that this route has a rough surface in sections. 
At Devizes you will find the dramatic Caen Hill Locks - a flight of 16 locks which is one of the most impressive on the UK's waterways.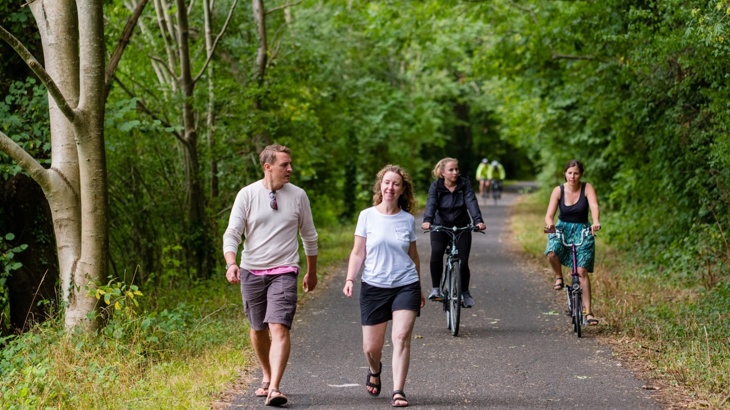 The Bristol and Bath Railway Path can make a great walk, too.
This great eight-mile route takes you from Bristol city centre over the River Avon and through Ashton Court, a stunning country park with 850 acres of woodland and grassland. 
There is a mansion house, mountain bike trails and two enclosed deer parks with red and fallow deer herds, before finishing in Nailsea.
This nine-mile ride or walk is mainly traffic-free with no steep gradients and takes in a variety of landscapes from the cider apple orchards around Yatton, through wooded valleys in the Mendips, to historic Axbridge and the spectacular Cheddar Gorge.