Whether you're walking, cycling or wheeling on the National Cycle Network, you'll likely need somewhere to recharge your energy levels. Luckily there are plenty of cafes and eateries right along or close to the routes. For those exploring the South West, here are some of our favourites.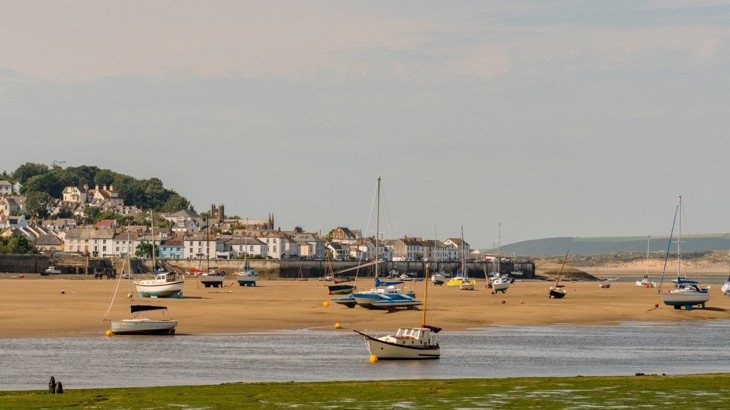 There are plenty of places to stop off for a bite on the Tarka Trail.
Three Trees Farm Shop and Café
The Three Trees Farm Shop and Café can be found at the intersection of National Routes 45 and 482, and within view of Liddington Castle (an Iron Age hill fort).
The café boasts a seasonal menu featuring home-made cakes, cooked breakfast, light bites and lunches, with many ingredients supplied from the farm shop.
Situated in an old train carriage, this buffet-car café is a great place to stop off on the Devon Coast to Coast route and enjoy some cake and tea or coffee.
You'll enjoy commanding views of the surrounding countryside, Meldon Viaduct and the Dartmoor hills while you tuck in.  
On the Tarka Trail, this is a great place to stop and watch the River Taw flow by.
The family-run, old-timey café is located in an old station building, and its menu comprises free-range and organic local produce.
You can also learn about the area's industrial history in the heritage centre before resuming your cycling or walking journey.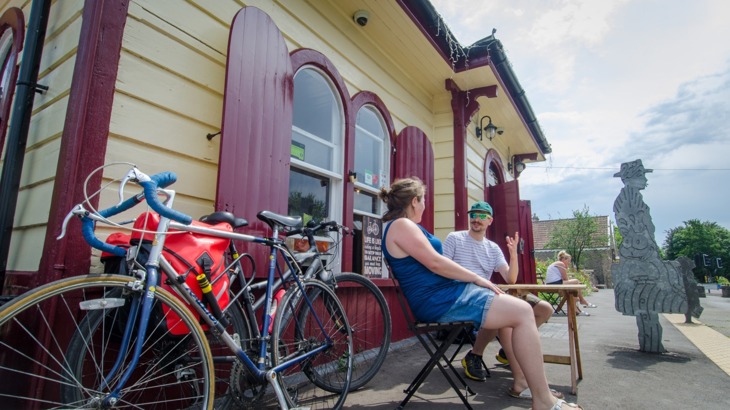 The Warmley Waiting Room is an ideal spot on the Bristol and Bath Railway Path.
Follow the Tarka Trail along the River Torridge and you'll come to Bideford.
Here, you can sample home-made cakes, snacks, cream teams and local ice creams at the local Railway Heritage Centre's "quirky café on the carriage".
The café is open from Easter to October, so make sure you time your journey correctly.  
Mid-way along the Bristol and Bath Railway Path lies this friendly family-run café. 
The Warmley Waiting room serves up gluten-free, vegetarian and vegan treats alongside the regular fare.
Come for the local ice-cream, stay for the toilet modelled on Dr Who's Tardis.
Located near the famed Dundas Aqueduct and reachable via both the Colliers Way and Bath Two Tunnels Circuit routes, you can grab a cream tea, lunch or dinner at this restaurant.
Watching canal boats float by or, further off, the Limpley Stoke Valley is a great way to recharge on a walk or ride.
Rockets and Rascals in Plymouth.
As well as serving a range of coffee, cakes and food, this cycle café and shop near Route 27 and Route 2 has plenty to cater to your practical cycling needs.
There are bike mechanics, maintenance courses, and even the opportunity to take part in group-rides and events on-site.
If following National Route 3 through bohemian Glastonbury, be sure to check the Excalibur Café.
With a plant-based menu comprising of local, organic and sometimes foraged produce, its speciality is Arthur's Feast - a formidable vegan buffet.
Just a stone's throw from National Route 25, in Bournemouth's Triangle area, lies this cosy vegan café-restaurant.
With a wide variety of dishes including curry and chilli, the menu also caters for a range of different dietary requirements.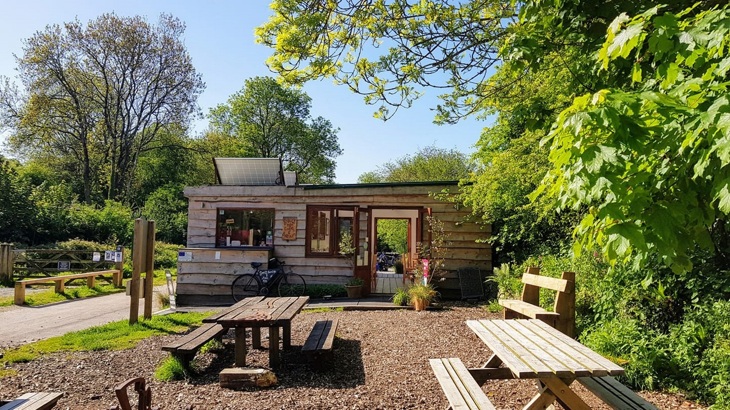 Outside the Snail's Pace Cafe.
Snail's Pace is an eco-friendly café and bike hire business made from the husk of an old shipping container.
Located at the Wenfordbridge end of the Camel Trail, it's a top spot for ethical snacking when out on a walk or cycle ride.