Some of the UK's best forests and woodlands are within easy reach of the National Cycle Network. Get back to nature, go exploring, and enjoy the range of activities on these forest cycling routes.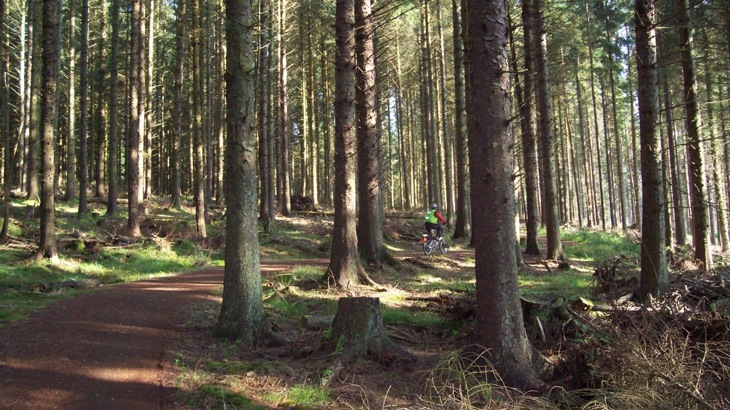 Taking to the woods by bike is a great way to spot wildlife and plants in the clean air and green surroundings.
That's why we've hand-picked our favourite routes on the National Cycle Network for forest cycling. 
National Route 45 takes you to this fantastic woodland which is home to many rare species of plants and animals.
With mountain bike trails, children's play areas and a Go Ape! course, there's something for everyone. The Forest is also horse-friendly.
National Route 41 takes you very close to this great woodland on the outskirts of Bristol.
With mountain bike trails and family-friendly paths, the forest caters to riders of all abilities. It's also the perfect place for a jog or lazy afternoon stroll.
Take a picnic and enjoy a rest at one of the viewing spots that look out over the Avon Gorge. 
This 300-square-mile forest park is a short trip away from National Route 7.
Stop at Clatteringshaws visitor centre for refreshments and to take in the stunning views of the surrounding area.
The forest is also a haven for wildlife, so keep on the lookout for red squirrels, otter, pine marten, black grouse, golden eagles and red deer.
This is also Scotland's first Dark Sky Park – making it one of the best places to stargaze in Europe.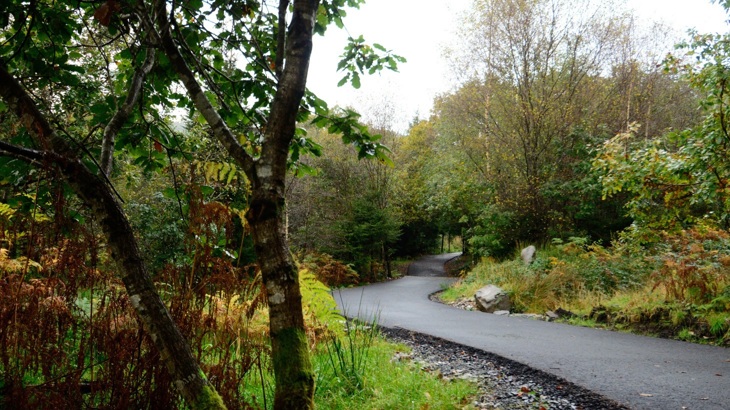 The Afan Valley route takes you through the stunning forest.
The Afan Valley route travels between Port Talbot and the gorgeous Afan Forest.
The area is a haven for all sorts of wonderful wildlife. It also has world-class mountain bike trails, making it the perfect place for forest cycling and wildlife spotting. 
The forest park also has fantastic walking routes and forest safaris. 
Follow National Route 71 from Keswick into this fantastic mountainous forest.
There is a WildPlay zone for kids, mountain bike trails and a Go Ape! course.
Set deep within the Lake District, the forest also has unrivalled views across the stunning landscapes of this region.
Bird lovers can try and spot a Bassenthwaite osprey among the variety of animals in the forest.
There is also a café and shop selling artisan food and gifts, meaning you can get a memento from this memorable ride. 
Explore a patchwork of different wildlife habitats on the New Forest Ride.
The route starts in Brockenhurst, a charming village in which you may spot ponies, donkeys, deer and cows roaming free.
The ride follows an old railway line which will take you through attractive areas of heathland and pine woodland.
Refreshments can be found en route at The Old Station Tea Rooms in Burley. This area was the site of one of 12 makeshift airfields that played a vital role in the D-Day landings.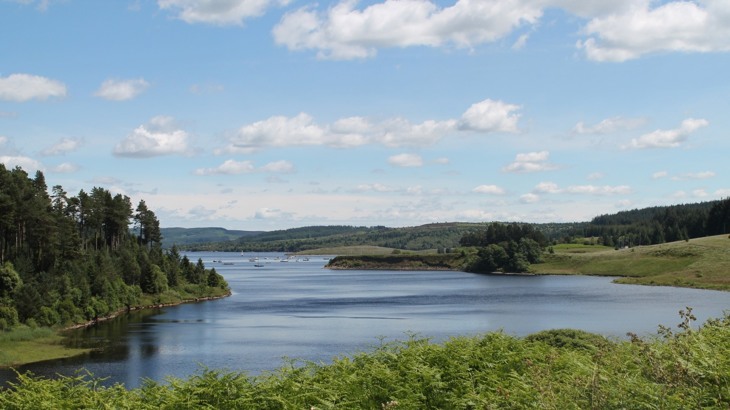 After a long traffic-free section, Route 10 takes you to the Kielder reservoir - the perfect place for looking out across the landscape.
National Route 82 is a challenging ride that can be followed via Coed y Brenin. Take the route inland instead of via the coast.
Starting or finishing at either Dollegau or Porthmadog, it includes a pass that climbs to over 400 metres above sea level.
It's well worth the effort if you're a mountain biker, with Coed y Brenin being home to the largest trail centre in the UK. Be prepared for rougher surfaces when nearing the visitor centre.
Alternatively, why not try orienteering or geocaching? 
National Route 10 travels through this beautiful forest.
After leaving Carlisle, the routes head North into Kershope Forest.
A long traffic-free section takes into the Kielder Forest and to the reservoir, where you can enjoy stunning panoramic views of the landscape.
It then continues on minor roads to Bellingham.
The Forest Way is a lovely 10-mile traffic-free shared-use path linking East Grinstead and Groombridge along a disused railway embankment.
It's ideal for families, less experienced and occasional cyclists.
Part of the Downs and Weald cycle route, this tree-lined path takes you through the heart of the East Sussex countryside, through small fields and farms among wooded, rolling hills.
The area is part of the High Weald Area of Outstanding Natural Beauty and provides an important habitat for wildlife.
As you travel along the route try and spot dragonflies, newts, toads and frogs.