If you're looking for a great day out with your friends then look no further. Whatever you're interested in, the National Cycle Network can take you there. And when you travel by foot or bike the journey will be as fun as the destination.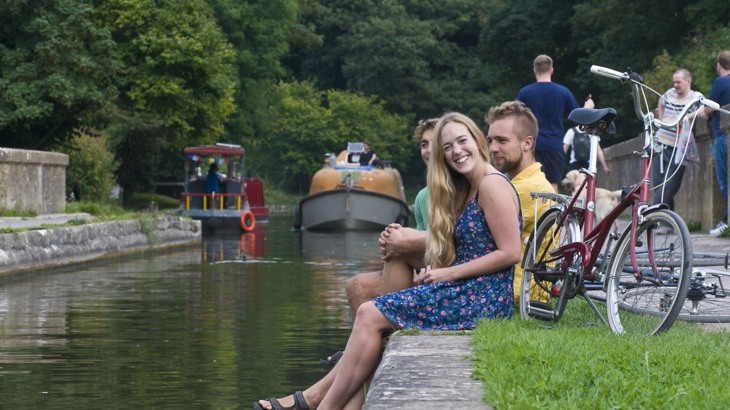 The National Cycle Network is a great day out whether food, culture or nature is your thing.
For foodies 
The Glasgow Waterways Loop takes you on a great tour of the city, starting and finishing at Speirs Wharf. 
Cail Bruich on Great Western Road is a slight detour from the route but well worth it. Offering modern Scottish cuisine since 2006, it has won many awards including Entertainment Awards Scotland's Best Restaurant in 2013 and 2014 and has featured in The Sunday Times 100 Best British Restaurants.  
Culture vultures 
If you like art then Baltic to Bill Quay cycle route is perfect. 
The route starts and finishes at the BALTIC, a major international centre for contemporary art housed in a landmark industrial building on the south bank of the River Tyne.
Bird lovers 
The Barnsley to Old Moor RSPB Reserve is the perfect route for bird watchers and nature lovers alike.
The largely traffic-free route takes you from Barnsley Train Station before taking you on a traffic-free path to the RSPB reserve where you can spot a diverse range of wildlife and birds while enjoying some alfresco dining at the cafe.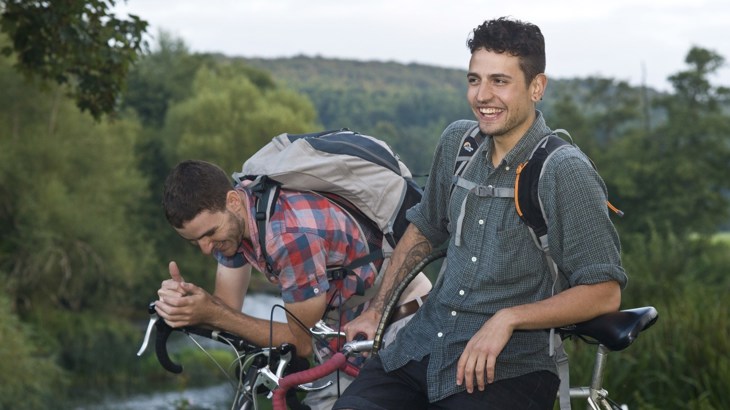 When you travel by foot or bike the journey will be as fun as the destination.
Picnickers 
While the weather in the UK doesn't always permit it, there's nothing nicer than heading out for a picnic.
The Forest Way takes you from East Grinstead to Groombridge and is used by cyclists, walkers and horse riders. The tree-lined path cuts through the picturesque East Sussex countryside, with there being an array of wildlife to marvel at along your travels. There's also plenty of seats and picnic benches along the way to take a breather and enjoy the beautiful surroundings.  
Fashion fans
The Sheffield to Rotherham (via Meadowhall) route takes you between two of South Yorkshire's main urban areas along the canal and the River Don Valley.
It passes the shopping mecca of Meadowhall along the way where you can shop to your heart's content.
City slickers 
If you're a hip city slicker, then the London Docklands and Lea Valley ride through East London is perfect. 
Taking you through some of the area's best-loved green spaces including Hackney Marshes, there are lots of cafes and pubs along the way.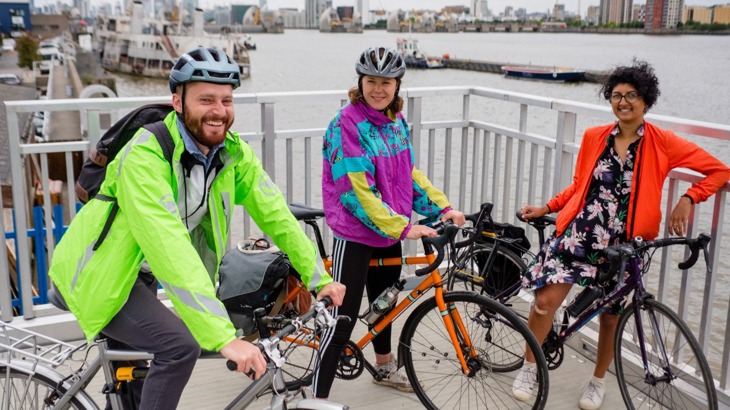 Seek out London's best spots on the National Cycle Network.
Sports fans 
Whether you like rugby or football, a visit to the Liberty Stadium in Swansea is a must. 
Home to the Ospreys and Swansea City FC the Swansea Valley cycle ride takes you right past its front gates. 
Adrenaline junkies 
The Afan Valley route travels between Port Talbot and the gorgeous Afan Forest in south Wales.
With world-class mountain bike trails, you can really test your mettle. Don't worry if you turn up on a road bike, there are bikes available for rent there.
Afterwards, make sure you kick back with a cold drink from the café and soak up the amazing panoramic views.
Get more ideas for great days out from our walking and cycling inspiration or find a route near you.