When the clocks go forward and the days become longer, there's no better way to spend the long evenings than on your bike.
That said, we all know what British summers can be famous for, with rain showers interrupting the most carefully laid plans. But in our book, that just means we need to embrace spontaneity.
Below are our favourite rides on the National Cycle Network for getting out and about after work. So gather up some friends and enjoy one of these sunset rides.
1. Cardiff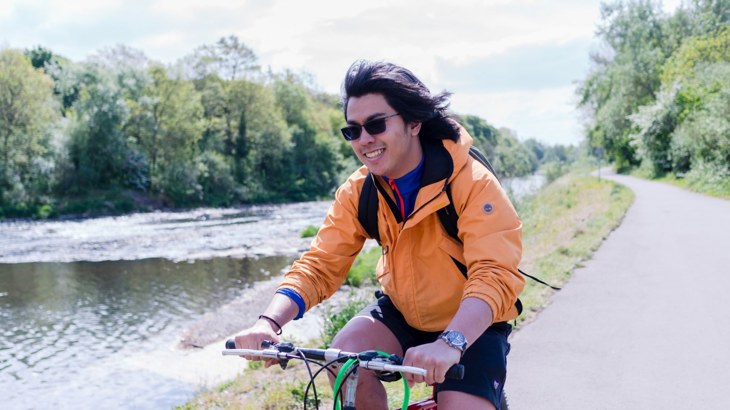 There are lots of train stations along National Route 8 so you've got your choice of how long you want to make this ride. If you head to Pontypridd, then the ride will be roughly 17 miles but you can easily make it longer by heading all the way out to Merthyr Tydfil (30 miles) or shorter by only going to Llandaff (five miles).
Start your journey outside Cardiff in the beautiful surroundings of nature before passing Llandaff Cathedral, Long Wood Nature Reserve and Pontcanna Fields on your way back into the city. Once you're back in Cardiff, you can pop into one of the bay-side restaurants and enjoy a view out over the water.
2. London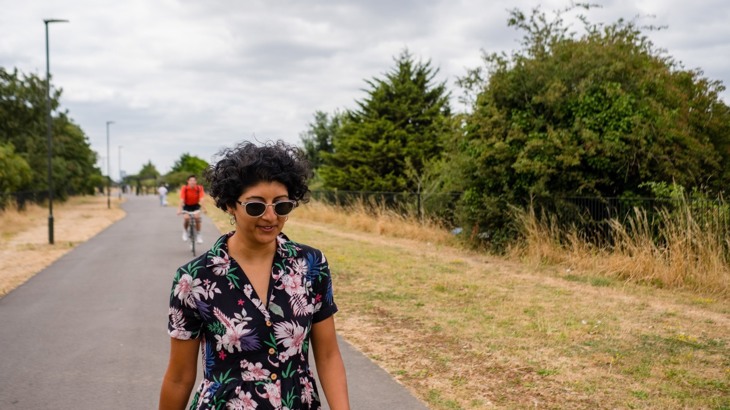 This route allows you to escape busy central London for a few hours and calmly pedal through parks and green spaces and along the Pool and Ravensbourne rivers. You'll reach the Thames near Greenwich, from where you can cross the Isle of Dogs on Route 1 before heading west along Route 13 towards trendy Whitechapel or further north to Spitalfields and Brick Lane where you can refuel with some tasty food.
To reach the start of the Waterlink Way take a train out to Kent House station.
3. Leeds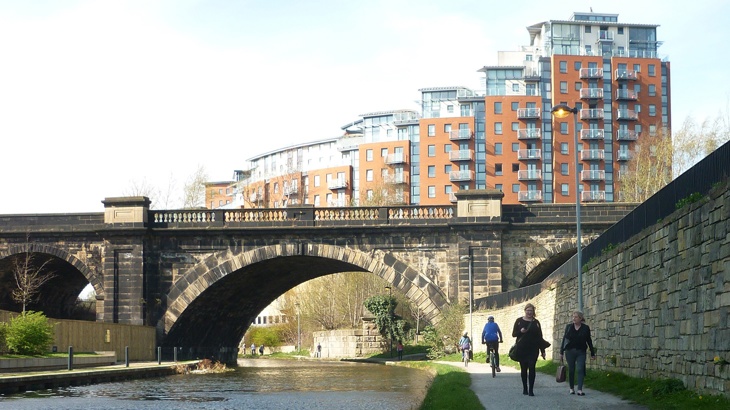 You can reach the start of this route by taking the train to Crossflatts. With its gentle gradients and smooth surfaces, the Aire Valley Towpath is perfect for a relaxing ride at the end of the day. The route takes you along the longest canal in the country, on the way you can see the 200-year-old Five Rise Locks at Bingley, where thousands of people gathered to watch the first boats make the 60-foot descent. They're still an impressive sight today.
You'll also pass Saltaire, a UNESCO World Heritage Site and home of the Saltaire Brewery. This fantastic spot produces high-quality ales and has won several awards. They're open Tuesday to Sunday, midday till 10pm, and are the perfect place to pause for mid-ride refreshments.
4. Edinburgh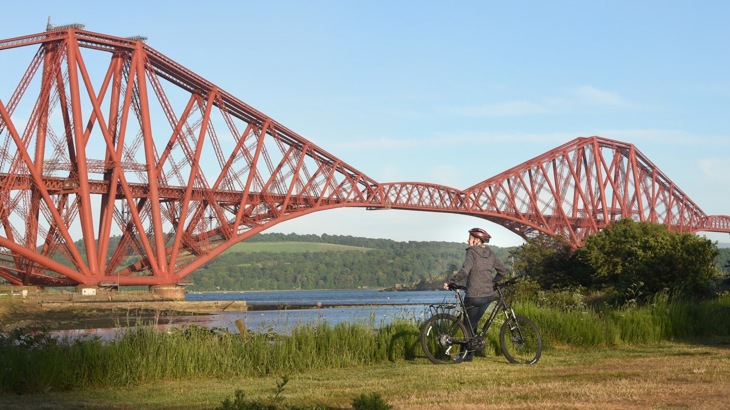 Hop on a train in central Edinburgh and head out to Inverkeithing. From here you can join National Route 1, which takes you across the stunning Forth Road Bridge via traffic-free pedestrian and cycle paths.
While at the north end of the bridge, admire the new Queensferry Crossing with its three spectacular 'sails' of its cable-stayed construction.  From here you can take a small diversion to explore the old village of North Queensferry and capture great views of the 1890 Forth Bridge. Riding over the bridge is truly special, you'll be afforded amazing views of the Forth Bridge as well as the impressive 210m high Queensferry Crossing.
After you're across the water, head east through Queensferry, following National Route 76 up and around the coast and then rejoin National Route 1 to head back into Edinburgh. And after the ride, you can reward your round trip with a well-earned whiskey in one of Edinburgh's many fantastic bars when you're done.
5. Bristol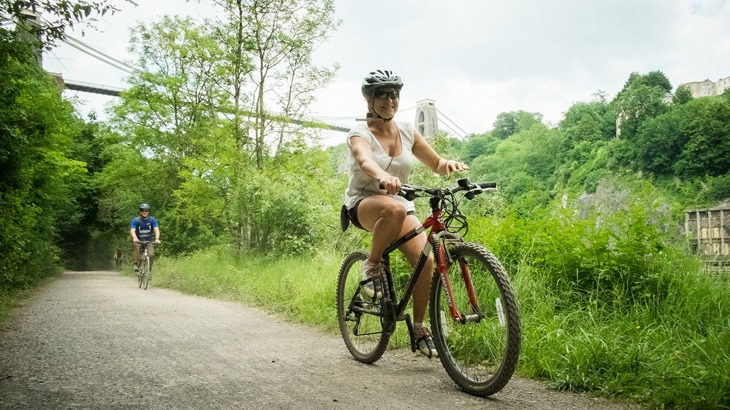 This is a bit of a longer one, so you may want to save it for a little later in the year, depending on how fast you pedal. Starting in central Bristol head out southwest along the Festival Way to Ashton Court, once you're there follow Route 334 all the way to Sheepway. Once you're there, you can join Route 26 and head on to Portishead, a lovely spot to stop and look out over the Severn Estuary towards Wales.
When you're ready to leave Portishead head back along Route 26, then join Route 41 and breeze back alongside the river towards Bristol. The path by the river can get muddy after rain so this is one to do after some decent weather. It's also unlit so make sure you bring lights.
You'll have gorgeous views across the river towards Clifton and Hotwells as you cycle back towards Bristol. You'll pass underneath the dramatic Clifton Suspension Bridge, giving you an opportunity to admire this marvel of Victorian engineering from below.
The route is unsurfaced and can be quite rough at points.
Several of these trips offer options to get a train to one end of the route, saving you from having to double back on yourself. Before you plan a trip, we'd advise checking any restrictions or booking requirements on the train line you intend to travel on. You could also cycle the route out and back rather than getting the train one way.
What's your favourite post-work ride? Share your tips with us in our National Cycle Network Facebook group
Would you like more route inspiration?