Heading out for an adventure with the family is a great way to get in some exercise and spend quality time together. Whether you're off to the park for a day of play or heading out to explore the local woods, we have lots of tips to help you make it a fun day for everyone.
One of the best bits about walking is that it's a free, low impact exercise suitable for all the family. 
Babies benefit from fresh air and lots of things to look at, while toddlers and children can run around and explore.
The National Cycle Network has many miles of routes throughout the UK, a third of which are paths free from traffic.
This makes them ideal for walkers, families with pushchairs and wheelchair users - as well as for people on bikes, of course.
Walking is one of the easiest ways to be active and it's a great way to spend quality time together.
Not only is walking a good way to exercise, but it's also the perfect opportunity for children to explore their surroundings and gives them a sense of adventure and independence.
How to make walking fun for kids
Younger children get bored easily and may need a bit of encouragement to keep going.
Here are our top tips for making walking with kids fun:
Focus on an exciting destination for them like a park, a playground, woods or a pond where they can run around freely and explore.
Choose a wiggly, winding route rather than a long, straight one.
Take a camera and ask them to help take photographs of your journey.
Encourage your child to invite a friend along to share the fun.
Take your dog along for the walk and if you don't have one, see if you can take your neighbour's.
If children are flagging, take a break and refuel with healthy snacks and drinks.
Add excitement by walking in fancy dress or pretending to be characters from their favourite book.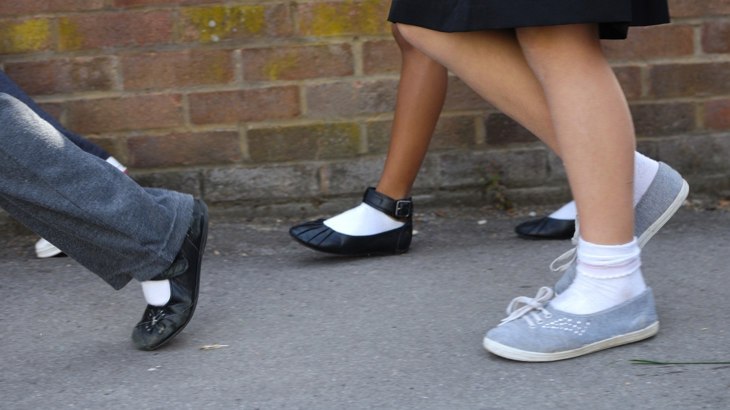 walking is a good way to exercise, but it's also the perfect opportunity for children to explore their surroundings and gives them a sense of adventure and independence.
Walking with babies and toddlers
If you are walking with a baby, you will need to carry them. Toddlers who can walk themselves will get tired quickly, so make sure you bring a pushchair if you are going for a long walk.
Baby carriers
A very wide range of baby and child carriers is available, ranging from those where a small baby is strapped to the parent's chest, keeping safe and warm snuggled next to mum or dad, to rucksack-style carriers where an adult can carry a toddler on their back.
Carriers enable adults to do a greater range of walks than with a pushchair, although there is a risk of losing your balance so it's best to avoid very difficult walks.
Pushchairs
Pushchairs are a great option for short and local walks as children can hop out and walk when they want to, or get a ride if they're feeling tired (or if you need to get somewhere quickly!).
Double buggies take two children either side by side or one behind the other.
Another option is to attach a buggy board to the back of your pushchair which an older sibling can stand on and hitch a ride.
For more adventurous walking, three-wheelers or all-terrain pushchairs with pneumatic tyres can be a good solution.
While you can legally take a pushchair anywhere that you're allowed to walk, you may want to avoid rough surfaces, very narrow paths, steep hills and routes with lots of gates or stiles.
Most traffic-free routes on the National Cycle Network are ideal for pushchairs.
When walking with children in carriers or pushchairs it's important to remember to:
protect them from the sun with sun hats and sunscreen
keep them warm with extra layers and a hat as they won't be moving and working up a sweat like you.
If you are thinking about getting your family out walking, why not try a few short walks to start with and build up your confidence?
Do a bit of research online and aim to go for walks along traffic-free routes. 
Want more information?