A little bit of healthy competition goes a long way and our online challenges are a great way to motivate staff to change the way they commute to work.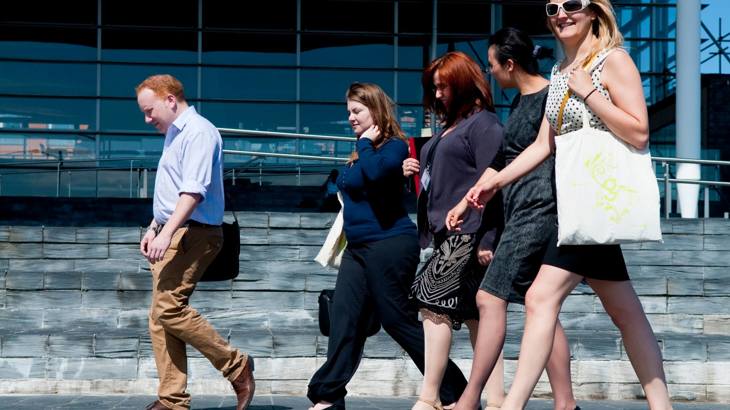 What are workplace active travel challenges?
We put participating workplaces in competition with one another to see who can carry out the highest number of sustainable journeys to work.
Challenges vary in length from two to eight weeks.
Staff then log the results on our dedicated challenge websites and the workplace with the highest percentage of participating staff members is crowned champion.
Throughout the challenge, we offer lots of incentives and competitions to keep staff motivated along the way.
Our much sought-after grand prizes encourage everyone to log as many sustainable journeys as they can. 
It's not all about winning
By running challenges we hope that it will encourage more people to change the way they commute to work.
Taking part in a challenge makes this change that little bit easier and a lot more fun.
Whether it's a shorter, two-mile trip or a colossal commute both count for the same sustainable journey in a challenge.
They all make a difference to the environment and improve our health.
Proven method
People have been ditching the car keys and getting stuck into challenges from all over Scotland, England, Wales and Northern Ireland, and the results have been fantastic.
Our West of England challenge, run in partnership with TravelWest, is a perfect example.
In the six weeks that the challenge ran, we got an amazing 160 workplaces and 3,430 people taking part.
Together they managed to clock up an enormous 71,928 journeys, burning over 12 million calories and saving over 60,000kg of CO2. Not bad, I think you'll agree!
People loved making the switch and finding out that the journey is just as important as the destination.
Interested to know more?