A third of UK households own two or more cars or vans, and car numbers are increasing, so there's a growing need to solve our traffic problem. Car clubs and car-sharing schemes could provide part of the solution.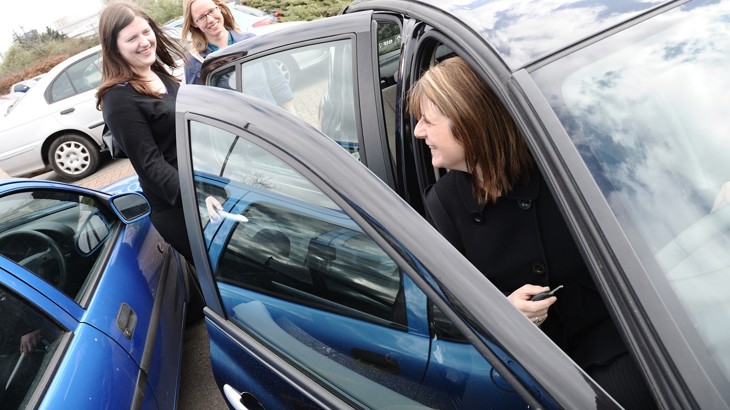 Car-sharing can be an easy and sociable way to cut the cost of getting to work and your impact on the environment.
The DVLA's figures show there were over 31million cars in the UK at the end of 2015, and the average car owner produces over two tonnes of CO2 each year.
The number of cars on the road has been increasing every year - the RAC Foundation predicts that we'll have at least four million more cars in the next 20 years.
Our roads are already the most heavily used in Europe, yet this will bring an increase in traffic volume and, in turn, more delays.
But reducing the number of cars on our roads doesn't have to mean we stop driving altogether.
There are a number of ways to keep using cars and reduce car ownership and mileage.
Please bear in mind current restrictions due to Covid-19.
Car clubs
Car clubs work by giving members access to a car on a short-term rental basis and charging by the hour or the day.
You can book a car online or by phone and then unlock it from a designated bay in your local neighbourhood.
Why join a car club?
A car club offers the convenience of being able to use a car for those trips you cannot do by using public transport, cycling or walking. 
Car clubs can provide a great alternative to car ownership as you get access to a car without having to own one.
There are other benefits too: no car tax or fuel to pay, no MOT or car servicing to worry about – all you pay for is a membership and car hire.
If you're a low-mileage driver then you could benefit financially from joining a car club - members who drive less than 6-8,000 miles per year could save up to £3,500 a year.
You'll be dramatically reducing your impact on the environment, too.
Car club cars are more environmentally friendly, emitting over 20% less CO2 per kilometre than the average car, and they are used more efficiently.
One car club car replaces over 20 private cars, helping to reduce traffic jams and free up parking spaces.
To see if this is a viable alternative for you, search for your nearest cars on the Carplus website and find your nearest car club to get an idea of the cost and convenience.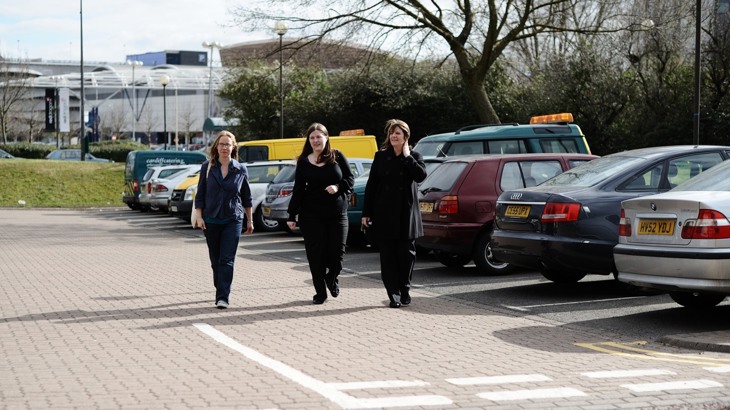 Car numbers are increasing, so there's a growing need to solve our traffic problem.
Car-sharing
Car-sharing (also called lift-sharing, ride-sharing and car-pooling) is when two or more people share a car and travel together.
Again, you can benefit from the convenience of the car, whilst reducing the costs and the number of one-person cars on the road, which can help reduce pollution and congestion.
How car-sharing works
Whether you're looking for a lift or offering one in your car, register on Liftshare.com.
All members' details are stored securely in the database and only the members' travel information can be viewed by other members.
Follow Liftshare's safety tips before you travel, ensuring you don't give out personal details and you meet somewhere public the first time you travel together.
It's down to the car-sharers to decide how to pay for the journey, but it's a good idea to share the cost of petrol. Drivers shouldn't make a profit from lift-sharing or it could invalidate their insurance or tax.
Consider setting up a car-sharing group for your company, community or organisation. 
If you are considering going carless but you are worried about losing the convenience of a car, car-sharing and car-clubs can help you make the change.