Are you struggling to find the right gift for a cycling fanatic? Well, look no further. Fun stocking fillers. Regional pocket maps. Stylish and waterproof panniers. We've got it all. Here's our handy gift guide for cyclists and outdoor enthusiasts.
Have a bike-themed festive season
Do you love going out for a bike ride? You will love these themed cards and wrapping paper. 
Buy from the Sustrans shop and you'll also be making it easier for others to experience the joy of cycling and walking.
Every purchase supports our work and helps to care for the National Cycle Network.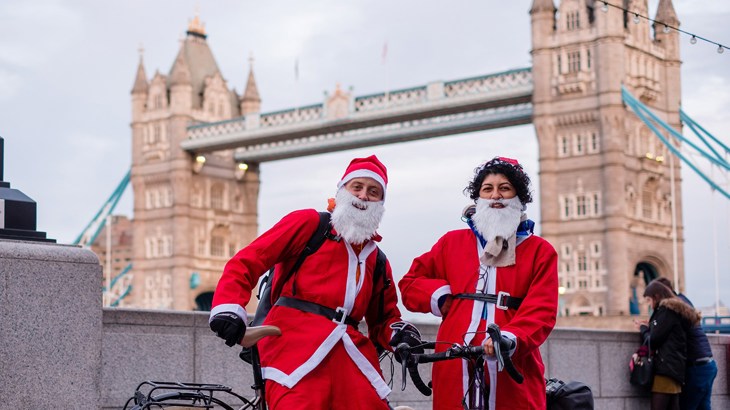 Santas with their bikes close to Tower Bridge in London
Guides for weekend bike rides
For those on bikes looking to explore the UK one bike ride at a time, a Circular Day Rides guide for their region makes the perfect gift.
Each Circular Day Rides guide maps out 75 cycle routes. They feature rides of between 20 to 40 miles and are perfect for intermediate to experienced cyclists. 
A great cycle rides guidebook for anyone who wants to explore the UK by bike.
A perfect present for all the family
Our official Traffic-Free Cycle Rides guidebook brings together 150 of the UK's finest traffic-free walking and cycling routes. 
This bestseller is the perfect gift and inspiration for family trips all year round. 
A map-inspired Sustrans cycling jersey
With a design inspired by map contours, this Presca cycling jersey is made from sustainable fabric using 100% recycled yarn. 
This exclusive Sustrans design is made for excellent breathability and longevity.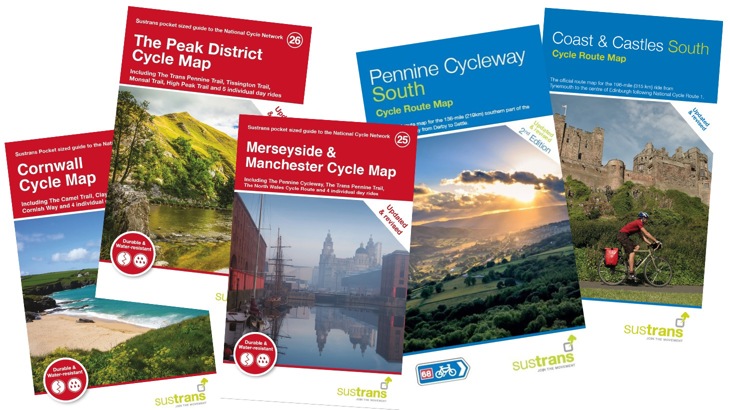 Local and long-distance maps to inspire future bike rides
Guides and maps to explore the UK
Inspire a loved one with a long-distance route map. Get a pocket walking guide for their stocking. Or help them explore their local area with a regional cycle map.  
The UK has many beautiful places to explore by foot or cycle.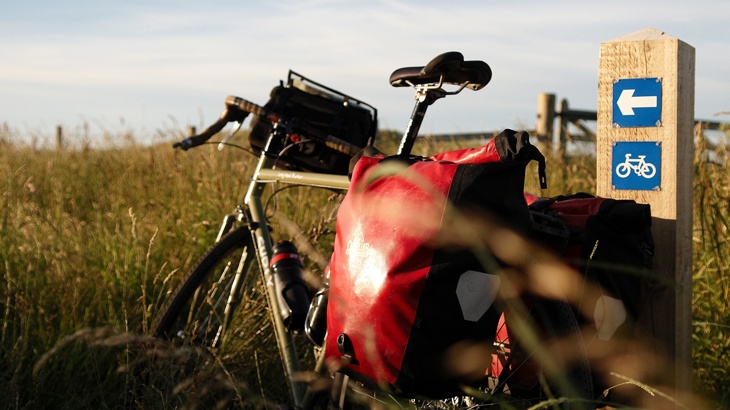 An Ortlieb Sustrans pannier makes for a special gift for any cycling adventurer
A gift for cycling and walking commuters
Treat bike commuters and tourers alike with an exclusive Sustrans branded Ortlieb pannier. This classic waterproof roll-back pannier is an absolute favourite and it's easy to see why.
For ultimate versatility, get the Ortlieb rucksack adaptor and turn your pannier into a comfy backpack.
Inspire a new cycling adventure
The iconic Land's End to John o'Groats ride is the ultimate UK cycling challenge. So why not make the most of the adventure and take the scenic route. 
Sustrans official guide to the 1,178-mile (1892.6km) route takes you through some of the most picturesque landscapes in England and Scotland. 
Has a loved one already completed the route? Get the t-shirt for them to remember their ride of a lifetime.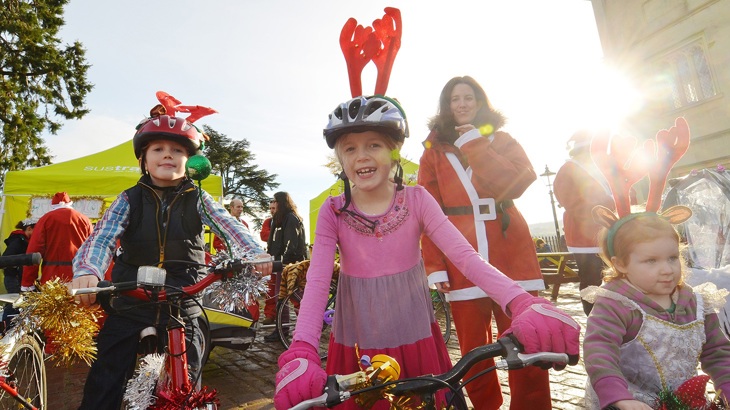 Accessorise the active school run with these fun gifts for kids
Jazz up the school run
A 2 in 1 Micro lunch bag and rucksack is a perfect accessory for kids' scooting adventures. 
Made from recycled polyester yarn created out of plastic bottles thrown in the ocean, these lunch bags are a stylish and bright eco accessory! 
A gift for the stylish friend
Sustrans limited edition multifunctional buff can be worn in a number of different ways for all-year-around use. 
It's an ideal accessory for protection against cold during high-intensity outdoor activiites. It can also protect the skin from sun exposure. 
The fabric, made from recycled materials, is designed to transfer moisture away from the body. That's a useful buff!
Gifts for the outdoor enthusiasts
Camping adventures. Long winter walks. Or short summer ambles.
A Chilly's water bottle is the ideal companion for a fan of the great outdoors.
Why not pair it with one of our Great Adventures enamel mugs? A camping must-have accessory.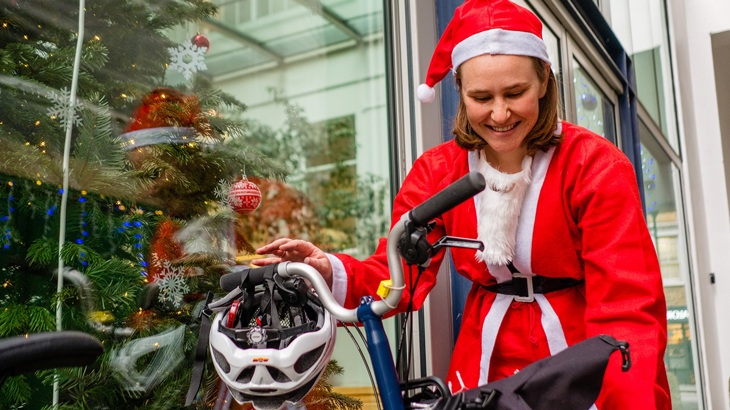 What do you get the cyclist who has everything?
For the cyclist who has everything
Are you looking for a truly unique present? Why not get personal and help care for their favourite cycling and walking routes?
Sponsor a mile on the National Cycle Network and choose to send or receive a personalised certificate.