It can be hard to summon the energy to do anything in autumn and winter, as the cold, dark nights creep in. But, fear not. This handy guide will give you all the motivation you need to get on your bike in the colder months.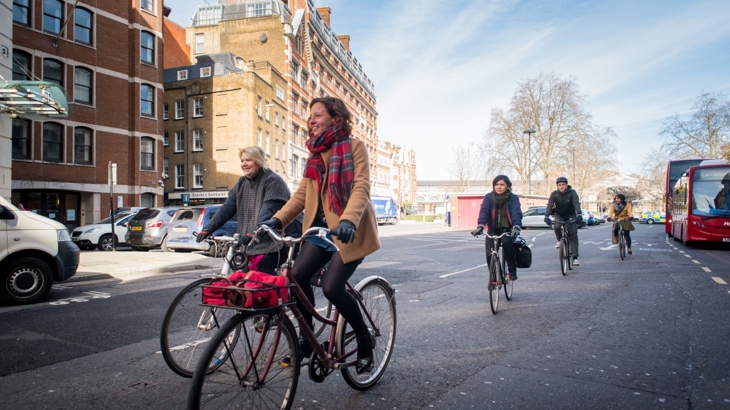 Leaving your house in the colder months can be tough. The days are shorter, the nights are longer and the temperatures have started to plummet.
The idea of exercising seems like a distant pipedream. But it doesn't need to be.
Cycling in the winter doesn't have to be a chore. In fact, it can be enjoyable.
Use these handy tips to keep yourself motivated and cycling during the winter. 
1. It will keep you fit and healthy
This may not be the main reason why you cycle, but it is a good side-effect.
The more regularly you cycle the fitter and healthier you will be. Cycling raises your metabolic rate, which can help keep weight off.
A daily 20-minute cycle ride can use the same amount of calories as a cappuccino, a bar of chocolate or a 175ml glass of wine.
  
2. Cycle with a friend 
It can be harder to justify going out on your bicycle in the winter months.
But, if you also use that time to socialise with a friend or colleague, it can help motivate you to keep active.
Buddy up with someone for a regular journey or invite them to join you on your daily cycle commute. We have some top tips on how to be a bike buddy. 
Don't forget to follow your local Covid-19 guidelines for social distancing.
  
3. Join a group
Can't find a friend willing to brave the conditions? Don't panic.
There are plenty of local cycling clubs and teams across the UK for people of all abilities. And there are loads of tools online to help you find the right group for you.
Not only is this a great way to get out on your bicycle, but you'll also be socialising and meeting like-minded individuals. It's a win-win.
But please make sure you follow your local Covid-19 guidelines.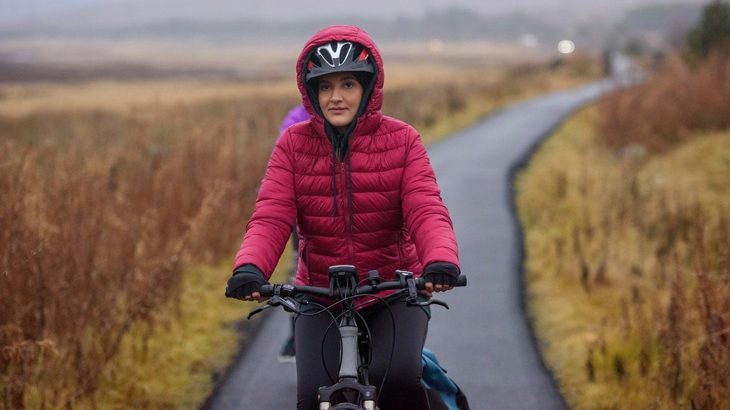 Exercise like cycling can lift your mood, improve your self-esteem, and reduce stress and anxiety.
4. Cycling is great for your mental health and wellbeing
Many people find that cycling is a great way to de-stress and relax.
Not only does regular physical activity burn calories, but it also increases mental alertness and boosts your energy levels.
Regular exercise like walking or cycling has lots of positive benefits for our mental health.
It can lift your mood, improve your self-esteem, and reduce stress and anxiety.
  
5. Take some time off
They say that absence makes the heart grow fonder, and this might be the case with you and cycling.
If you find your motivation levels dropping, take a break and reset.
You might find that a bit of time away from the saddle makes you fall in love with cycling again. 
  
6. Try a new route 
Variety is the spice of life.
Even if your usual route takes in stunning scenery, it can get monotonous doing the same thing every time you jump on your bicycle.
To keep your interest levels high, look up new routes and plan a day of exploring new terrains.
The National Cycle Network is full of routes and adventures just waiting to be discovered.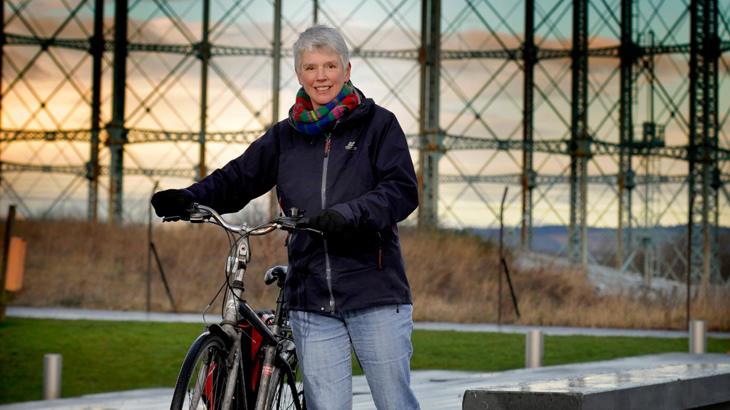 Cycling is often faster than walking, cheaper than driving and healthier than getting the bus.
7. It's the best option
It may be tempting to jump in the car or on the bus when the weather takes a turn for the worse. But is this the best option?
Cycling is often faster than walking, cheaper than driving and healthier than getting the bus.
Plus it's a lot more fun.
  
8. Treat yourself 
Treat yourself to a delicious bite to eat after braving the cold.
There are plenty of places on the National Cycle Network to stop and eat cake, fish and chips, or for a longer sit-down meal. 
If you've been out burning calories, you will most certainly have earned it.