The Cycle and Scooter Parking Grant Fund helps make travelling actively to school a more viable option for pupils in Scotland.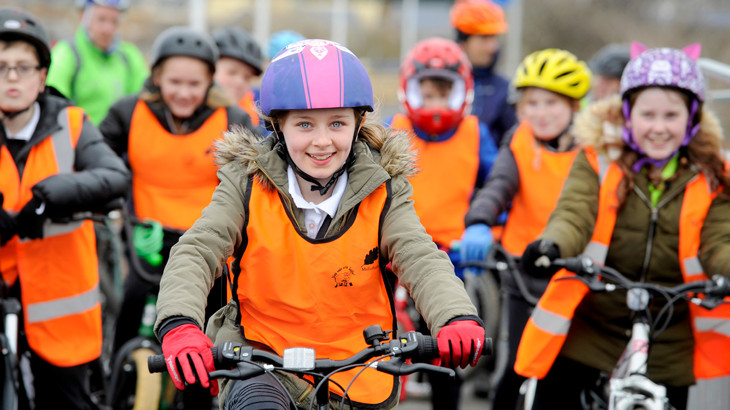 What is the Cycle and Scooter Parking Grant Fund?
It is funding for the installation of cycle and/or scooter parking facilities in schools and nurseries based in Scotland.
Cycle parking facilities can include:
individual cycle stands
shelters
cycle lockers
secure storage
and scooter parking.
  
Why is the funding needed?
Secure cycle and scooter parking is a crucial factor in encouraging cycling to school or nursery.
Getting it right can be a very effective way for schools to promote active journeys to school and reduce traffic congestion at the school gates.
It is also a visible way of publicising cycling and making cyclists feel valued.
Who can apply for the Cycle and Scooter Parking Grant Fund?
As of end of March 2022, school scooter and cycle parking funding will be provided by Cycling Scotland through their Cycling Friendly Schools Programme.
Sustrans will remain the point of contact for grants from the 2021-22 round of funding.
Please see the Cycling Scotland pages below for up-to-date information:
It's made more people bring their bikes to school.