Bike to School Week is a great opportunity to promote the positive impact that an active lifestyle can have on pupils' wellbeing and health. It's free, there's no need to register, and it's a fantastic way to get warmed up ready for Sustrans Big Pedal in the spring.
During the event, we encourage teachers to let parents know they are taking part. We provide parents with a free 'Guide to walking, cycling and scooting to school' and run events and competitions to keep students, parents and teachers engaged.
Bike to School Week 2019 took place between 23 and 27 September. Contact the education team if you would like us to email you when the 2020 dates are announced.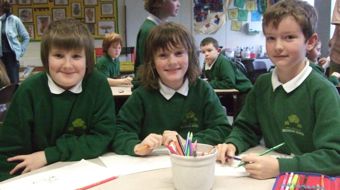 Teacher Resources
We have a range of engaging activities for the classroom to be used during the five days of Bike to School Week.