Sustrans welcomes James Austin as new Director for London, following an extensive recruitment and selection process. His most recent role was at Macmillan Cancer Support, where he was Director for Quality, Impact & Specialist Advisory. Welcome to the team, James!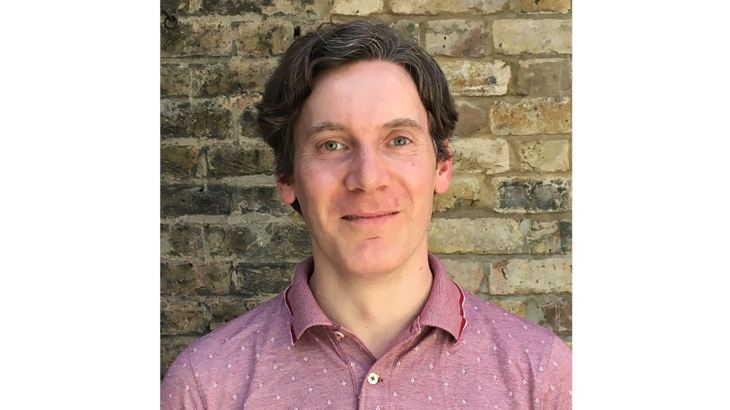 James joins Sustrans on 8 June reporting into former Sustrans London Director Matt Winfield, who was appointed England Director for Sustrans in March 2020.
He's an experienced leader whose work seeks to put local communities at the heart of positive change.
He has worked with a wide range of stakeholders in a career that has spanned over 15 years.
As well as his recent leadership role at Macmillan Cancer Support, his previous positions include being a commissioner for the NHS.
Joining the team at a crucial time
James takes up the post at a pivotal moment for Sustrans as the Covid-19 pandemic shines a spotlight on the relationship between public health and travel.
Sustrans is working with partners across the capital to create streets that provide space for people to walk and cycle safely. And supporting the delivery of Transport for London's Healthy Streets programme in all London Boroughs.
Sustrans is also providing delivery support and expertise to Local Authorities across the UK to reallocate road space to make travel safer, as well as working with schools, workplaces and communities across the capital as they adjust to the "new normal".
Bringing a wealth of experience and expertise
Xavier Brice, CEO at Sustrans, said:
"I'm excited to welcome James Austin to our team as our new London Director.
"The current pandemic has had a profound impact on how we all move around.
"James brings with him a wealth of experience and expertise to that will be invaluable to support both our team and our partners in London as we begin to refocus and build a better city for everyone.
"He will play a key role as we continue our crucial work to make it easier for all Londoners to walk and cycle safely and build a cleaner, greener, healthier place to live, work and enjoy."
Working to make London a healthier and cleaner city
James Austin said:
"I am delighted to join Sustrans and to work with partners across the capital.
"I am passionate about London, its potential and its people.
"We are on the cusp of becoming a healthier, more connected and cleaner city.
"This is a chance for us to work together to bring about major changes to how we use street space in the capital that will benefit all Londoners, not just now, but for decades to come."
James Austin is 42 and grew up in Bristol. He lives in east London with his wife and daughter, and is a lifelong supporter of Bristol City.