Understanding the evidence on the impact of low-traffic neighbourhoods (LTNs) on cities and communities is an important part of their successful delivery. This page provides a handy reference list of existing research on low-traffic neighbourhoods to meet the evidence needs of any practitioners implementing them.
The evidence listed here covers topics that commonly feature in discussions around the delivery of low-traffic neighbourhoods. We also provide links to the original research.
  
The evidence on this page covers the following topics:
Traffic reduction
A large-scale study on traffic evaporation
The paper was carried out by Cairns, S., Atkins, S., and Goodwin, P., in 2001.
It reviews over 70 case studies and collates expert opinions to assess the perception and impact of traffic volumes and travel behaviour change resulting from road space re-allocation schemes.
  
A 2020 study on the immediate and long term impact of LTNs in three outer-London boroughs
This study by Aldred and Goodman looks at trends in car ownership and active travel among LTN residents between 2016 and 2019.
The research captures the evidence on whether low-traffic neighbourhoods are associated with an increase in walking and cycling and a decrease in car use among residents in LTN areas of Outer London.
  
The vehicle numbers before and after the implementation of the Walthamstow Village LTN
This comprehensive dataset shows the impact this scheme had on traffic reduction, with the data originally published in this report.
In November 2020, Hackney Council released this early analysis of traffic levels on main roads adjacent to recently installed LTNs to examine potential traffic displacement.
The page includes a link to the complete traffic dataset used in the analysis.
  
Six-month reviews of emergency LTNs
Five six-month reviews of emergency LTNs have been published in March 2021 by London boroughs.
These show the impact of LTNs on motor traffic and cycle volumes on internal and boundary roads:
Public health and air quality improvement
A study analysing three years of data from the annual People and Places survey in London
It examines the active travel and physical activity impacts of active travel investment in outer London.
The comparison looks at changes in the amount of time spent walking and cycling and general physical activity levels in the local population.
Waltham Forest, a borough within the study, conducted air quality measurements pre and post the introduction of an extensive LTN scheme.
View the changes in Nitrogen Dioxide exposure within the borough published by air quality consultants (2018).
A two-part study by Kings College London in 2018 modelled the potential health improvements for Waltham Forest residents as a result of the LTN implementation.
The first report is a health assessment based on changes in air quality.
And the second report is a health assessment based on changes to the populations active travel habits.
Street crime
A study into the impact of LTNs on street crime
The research has been carried out using police data from Waltham Forest.
It examines police street crime data from 2012 to 2019 to understand how this was affected by the introduction of LTNs in the area.
This includes overall street crime as well as different categories such as violence and sexual abuse and bicycle theft.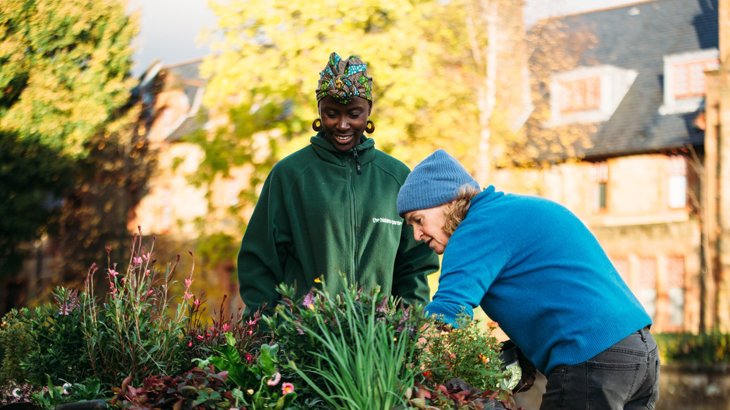 There's lots of research and evidence to support low-traffic neighbourhoods and the positive impact they can have on communities.
The economic benefits of walking and cycling
A useful resource on the economic benefits of walking and cycling is the repository of evidence compiled by Transport for London (TfL).
The page has a range of evidence and case studies from London and elsewhere.
And this includes a handy summary pack on the economic benefits of walking and cycling. 
Emergency service access
Mini Holland in Waltham Forest blog
This blog presents the response time data from the Waltham Forest Fire Brigade before and after a number of LTN road closures.
The raw Fire Brigade response time data from Waltham Forest from 2011/12 to 2015/2016 can be accessed from their Freedom of Information request.
  
The impact of LTNs on emergency response times and patient safety
This was discussed at the London Ambulance Service Trust Annual Public Meeting on 29 September 2020.
The recording of the session (see from 1:07:33 to 1:10:19) shows the response of the London Ambulance Service Trust to recent installations of LTNs in London.  
This topic is explored comprehensively by Anna Goodman et al. (2020) in their working paper.
And you can see the findings presented in the Transport findings journal.
There is also research that uses an updated dataset from 2012-2020 to explore Fire Brigade response times and reasons for delays in Waltham Forest.
The London Fire Brigade has published response times across the whole of London. Their 2020 report includes a specific section that addresses the impact of LTNs on incident response times.
    
Freedom of information request on ambulance response times
In November 2020 Cycling UK conducted a freedom of information request to the 12 UK ambulance trusts.
The trusts were asked:
to identify any active travel schemes introduced without their consultation
to identify any active travel schemes that caused emergency response delays and any outstanding problems relating to such schemes.
Whether they supported the principle of such active travel measures or their withdrawal.
Diverse communities and their travel behaviour
The 2011 Fairness in a Car-Dependent Society
This report by the Sustainable Development Commission explores the existing inequalities in the UK transport system.
It analyses current travel patterns and how the system serves the most vulnerable groups in society in comparison to those of the top socio-economic groups.
For example, the report compares statistics such as likelihood to own a car or be killed on the roads among these groups. 
It also includes key statistics on the transport behaviour of disabled, young, older, low income, Black, Asian and other minority groups.
  
A report by Transport for London (2019)
For London-specific data, this report examines qualitative and quantitative research on the barriers to accessing public transport by seven groups of Londoners.
The groups include:
Black, Asian and Minority Ethnic (BAME)
gender (women and men)
older Londoners (aged 65+)
younger Londoners (aged 24 and under)
disabled Londoners
Londoners on low incomes
and lesbian, gay and bisexual (LGB) Londoners.
Each population group is discussed separately in the report.
  
An analysis of equity and emergency LTNs in London
In November 2020, Aldred and Verlinghieri published a report which looks at how equitably low-traffic neighbourhoods have been distributed.
They examine where in London LTNs have been implemented (between March and September 2020), and disparities between boroughs.
In addition, they conducted a demographic analysis of travel survey data comparing residents of residential and minor roads (where LTNs are most likely to be implemented) and main roads or high streets.
This compares four protected characteristics:
age group
income group
ethnic group
and disability status.
In February 2021, Rachel Aldred and colleagues expanded on this research.
They explore the extent to which London's emergency LTN implementation between March and October 2020 was associated with age, ethnicity, disability, employment and car ownership (Census 2011) and small-area deprivation (Index of Multiple Deprivation 2019).
They used these to assess how equitable London's LTNs have been implemented:
City-wide across London
Within individual boroughs
At a micro level, between LTNs and the areas immediately adjacent to them.
  
The impact of emergency LTNs on disabled people
Published in January 2021 by Transport for All.
This report explores how disabled people have been impacted by LTNs installed during the Covid-19 pandemic.
Results are based on qualitative interviews conducted with over 85 disabled participants from across the impairment groups.
The report explores:
the barriers disabled people face to active travel
the impact of LTNs on disabled people
reflections on the engagement, consultation and EQIA process
recommendations for the future.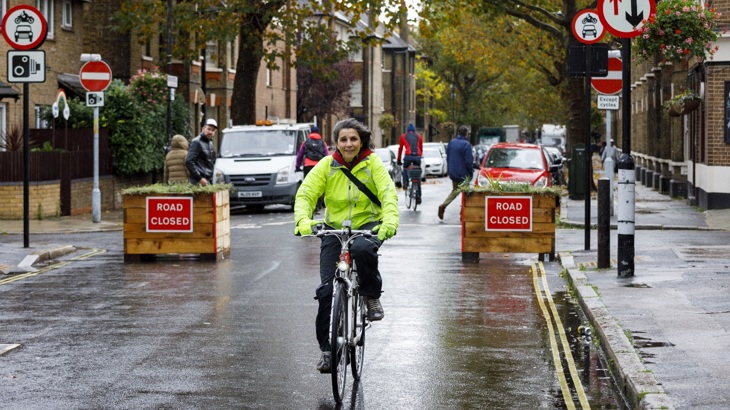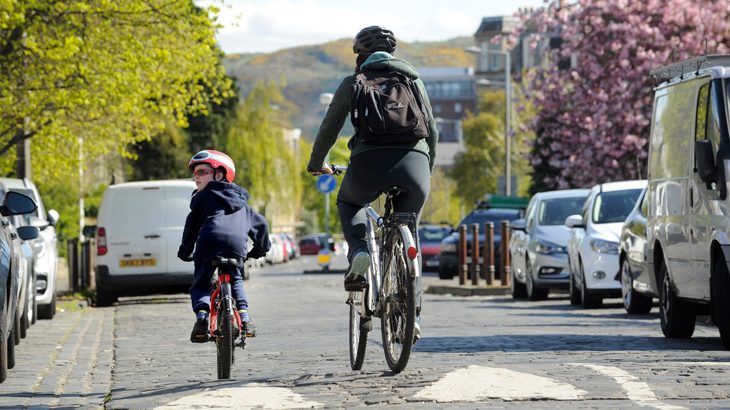 Conclusion
This page is intended as a reference list and useful starting point for understanding the evidence on low-traffic neighbourhoods (LTNs) to support their successful delivery.
By providing links to the original research, our hope is that this encourages practitioners to engage with the evidence on low-traffic neighbourhoods.
Understanding the evidence on the impact of LTNs is an important part of making the case for their successful delivery.
This page is a central point to refer back to when the need for evidence arises as part of the delivery process but is just one of a number of useful resources available.